Our board comprises of our Chair, Chief Executive, Director of Nursing and Allied Health Professionals, and our Non-Executive Directors. They exist to provide the strategic leadership and decision making to ensure we are a great place to work and continue to provide the best possible care.
Our Articles of Association can be viewed here.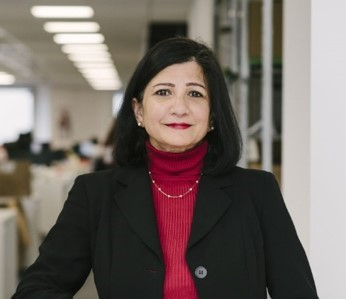 Sherry joined CityCare in May 2023, previously working as a non-executive Director at Dimensions UK, Trustee at the Internet Watch Foundation and at Social Work Awards.
Sherryis passionate about health, social care, and social justice. She has over 30 years of experience of leading and managing a diverse portfolio in large complex, political settings in public (local and central Government and the NHS), voluntary and commercial settings, both in executive and non-executive roles.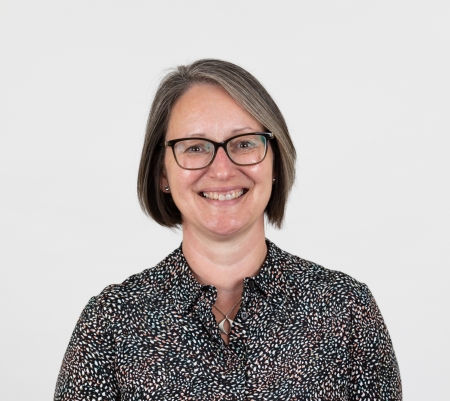 Louise joined CityCare as Director of Finance and Corporate Services in 2019, having previously served as Chief Financial Officer for both NHS Derbyshire CCGs and NHS Nottingham City CCG.
Louise is a qualified accountant and studied Industrial Economics at the University of Nottingham. Her track record of improving financial governance, combined with strong financial management skills developed in both the public healthcare and private sectors, lead to her being appointed our Chief Executive in April 2021.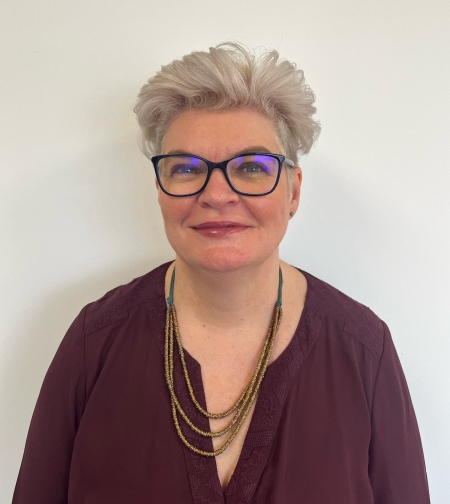 Becky joined CityCare in January 2023 having previously worked in a variety of organisations across the Midlands and North of England most recently as a Deputy Chief Nurse Quality Governance for University Hospitals of Leicester.
Having commenced nurse training in 1992, Becky has worked across NHS acute, community, mental health and ambulance services as well as within the voluntary sector and private care home provision.
As a registered nurse with over 20 years' of clinical experience and active registration with the Nursing and Midwifery Council, Becky is committed to providing high-quality care, which is safe, effective and provides citizens with a good experience of services.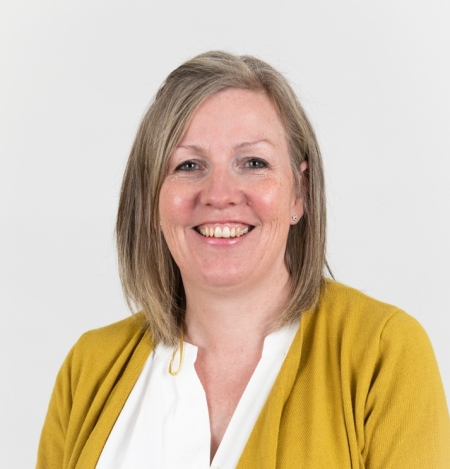 As Director of Clinical Operations, Digital and Estates, Helen leads a large, diverse and critical portfolio of teams, each working to ensure that CityCare delivers the best possible care to our patients. Her priority is to support and develop her teams with a focus on doing the very best for our staff and patients, and she is passionate about the important role that community care plays in the health and wellbeing of the people we serve.
Helen has extensive experience and knowledge of healthcare in Nottingham, having spent a combined 24 years working for CityCare, where she started her community career as a Registered Nurse. She has also worked as a Medical Care Group General Manager for the Cancer and Associated Specialties Division at Nottingham University Hospitals. Helen lives in Arnold with her husband and has two boys, both of whom work for the NHS too. She enjoys travelling, making use of her motorhome to see the best the country has to offer.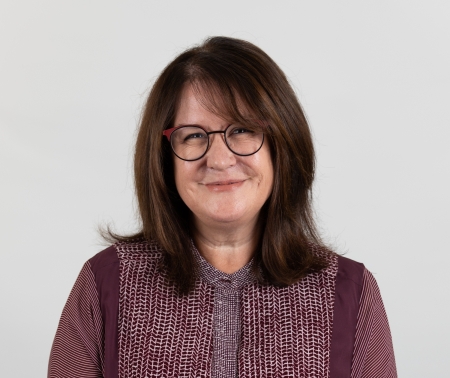 Profile coming soon...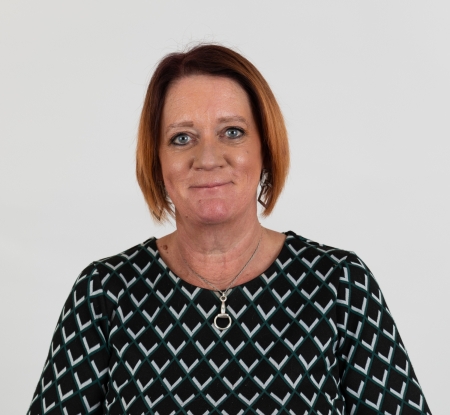 Profile coming soon...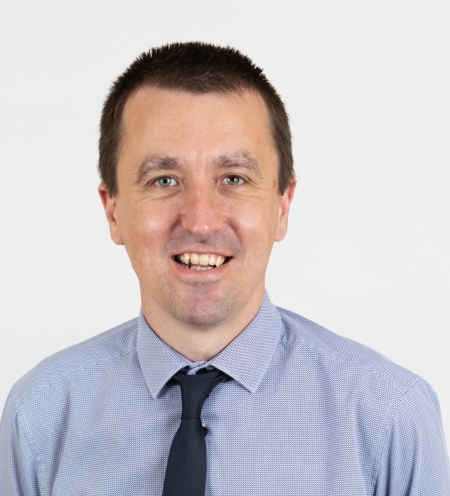 Simon joined CityCare in Autumn 2021 to lead both the Finance and Corporate Services functions on an interim basis, this included all aspects of information management and business development. He has extensive experience in health sector financial management, having joined the NHS in 2008 as part of the East Midlands SHA finance training scheme.
Since Spring 2022, Simon has taken on the role of Associate Director of Sustainability and Transformation to support key streams of work with our new corporate strategy 2022-2025. Primary amongst these is working with our service teams to review our current services and enact changes that drive the sustainability and quality of both the ongoing service model and the financial balance of CityCare as a whole.
Simon is a graduate of Nottingham Trent University and is a member of the Chartered Institute of Public Finance & Accountancy. Originally from Mansfield, Simon lives in North Muskham and has two young children. He enjoys football and supports Mansfield Town FC.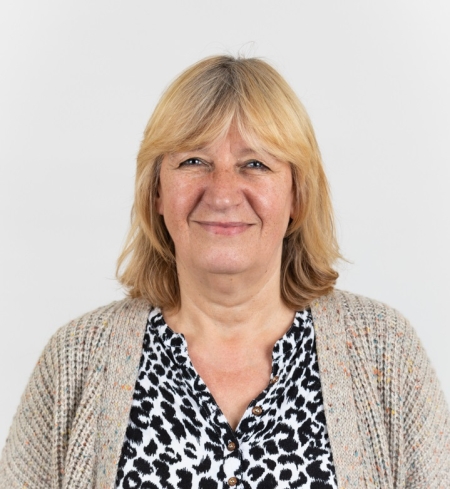 Anne's career has included working across different health systems in both provider and commissioning organisations at the local and regional level.
She has held a wide range of positions including Director of Finance and Information, Director of Performance, System QIPP and Transformation Director, Director of Development, Programme Director, Transition Programme Director and Chief Executive. She was Deputy Chair at Tameside and Glossop Integrated Care NHS Foundation Trust where she was a Non-Executive Director until December 2019 and she is currently a Non-Executive Director at Sheffield Health and Social Care.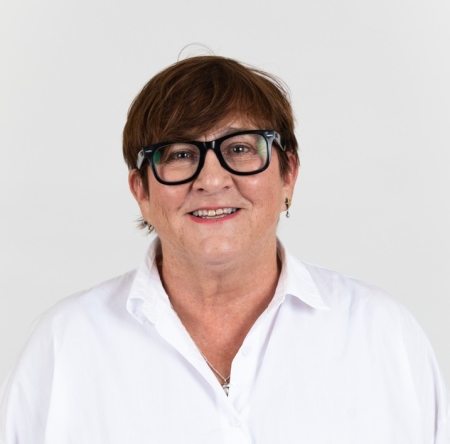 Lynn is a Registered Nurse, Midwife and Health Visitor. She undertook her Nurse training in Nottingham at the City Hospital and worked as a midwife in the Meadows area of Nottingham and as a Health Visitor in Strelley/Broxtowe before moving into Senior Management.
Through her career spanning nearly 40 years in the NHS, Lynn has worked across health systems in both provider and commissioning organisations at local, regional and national levels.
Lynn has held a wide range of positions in senior clinical roles latterly as Chief Nurse and Director of Quality at Southern Derbyshire Clinical Commissioning Group. She retired from that role at the end of 2016. Her particular strengths are in clinical leadership, quality assurance, governance, safeguarding and patient safety.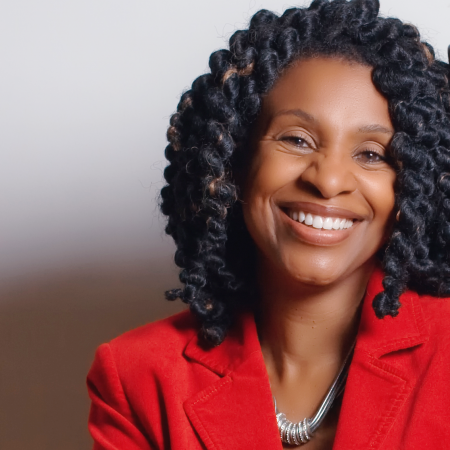 Anita was born in Nottingham and is a Chartered Fellow of the Chartered Institute of Personnel and Development. She has worked in the field of Human Resources and organisational transformation for over 30 years. Early in her career, she was the Head of HR for a large department at Nottingham City Council, before embarking on a national HR role with the children and family court advisory service (Cafcass).
In 2008, she set up her own HR Consultancy and has been privileged to work in a range of sectors, including Health and Social Care, Higher Education, Further Education, Social Housing, Local Government and the charitable sector.
Helen Jones joined the CityCare Board from April as a new Non-Executive Director. Helen is an experienced Director of Adult Social Care having worked for both Derbyshire County Council and Nottingham City local authority. In Derbyshire, Helen led for Local Government the development of several functional areas in the new Integrated Care System (ICS), including place and establishment of the Integrated Care Partnership and Strategy. Helen has a strong interest in improving healthcare in particular in addressing the significant and widening health inequalities that have emerged from the Covid pandemic.
As a local resident, Helen has used CityCare services and in particular was struck by the kindness and flexibility of the staff who cared for her daughter towards the end of her life. This experience has enhanced her commitment to ensuring co-production with local people and that people are listened to. She is also committed to the well-being of colleagues and sees this as vital in ensuring those positive interactions and outcomes for people alongside a relentless focus and responsiveness to equality and diversity.