Our board comprises of our Chair, Chief Executive, Director of Nursing and Allied Health Professionals, and our Non-Executive Directors. They exist to provide the strategic leadership and decision making to ensure we are a great place and to work and continue to provide the best possible care.
You can view our Board Declarations of Interest here.
Our Articles of Association can be viewed here.
Michael joined the CityCare Board as Chair in May 2018. He was previously Chair of a health care social enterprise in Cornwall and the Isles of Scilly.
Michael worked in Nottingham as the City's Corporate Director (Communities) until 2010 and had responsibly for a wide range of community services, including adult social care.
He champions health and social care working for the benefit of local communities.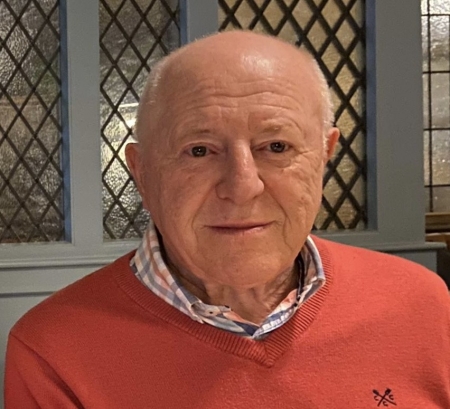 Louise joined CityCare as Director of Finance and Corporate Services in 2019, having previously served as Chief Finanacial Officer for both NHS Derbyshire CCGs and NHS Nottingham City CCG. Louise is a qualified accountant and studied Industrial Economics at the University of Nottingham. Her track record of improving financial governance, combined with strong financial management skills developed in both the public healthcare and private sectors, lead to her being appointed our Chief Executive in April 2021.
Tracy brings a long record of service in the health sector, joining the NHS in 1985 as a Registered Nurse (Adult and Children), and holds an MSC in Public Sector Management. Tracy has worked in a number of healthcare settings in both provider and commissioner organisations undertaking a wide range of clinical and leadership roles.
Her recent roles include Director of Operations and Chief Nurse for Spectrum Community Health CIC and Associate Director of Clinical Services for Greater East Midlands Commissioning Support Unit. Tracy is passionate about the professional nursing agenda and driving forward high quality patient safe care that provides our patients with the highest experience through integrated working across the health and social care system and ensuring both innovation and opportunities are maximised.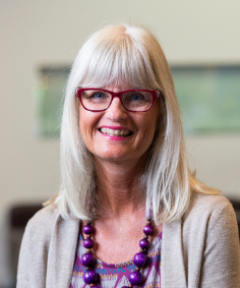 As Director of Clinical Operations, Digital and Estates, Helen leads a large, diverse and critical portfolio of teams, each working to ensure that CityCare delivers the best possible care to our patients. Her priority is to support and develop her teams with a focus on doing the very best for our staff and patients, and she is passionate about the important role that community care plays in the health and wellbeing of the people we serve.
Helen has extensive experience and knowledge of healthcare in Nottingham, having spent a combined 24 years working for CityCare, where she started her community career as a Registered Nurse. She has also worked as a Medical Care Group General Manager for the Cancer and Associated Specialties Division at Nottingham University Hospitals. Helen lives in Arnold with her husband and has two boys, both of whom work for the NHS too. She enjoys travelling, making use of her motorhome to see the best the country has to offer.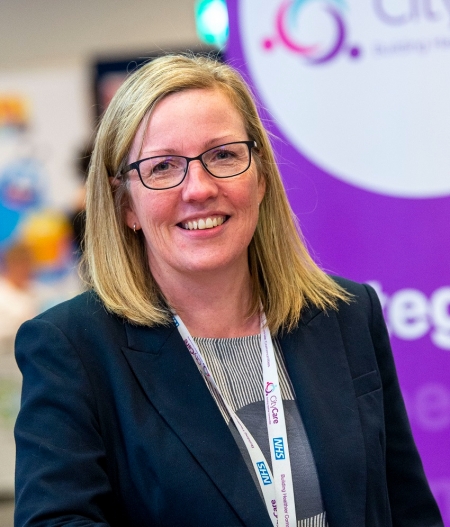 Umar joined CityCare in 2021, bringing with him extensive experience in human resources management, organisational development, inclusion and cultural change. He drives our work to ensure that the people who make up CityCare are supported, encouraged and engaged to achieve their very best in the life-changing work they do. This includes our commitment to making CityCare an inclusive environment that reflects the diversity of the community we serve and aims for CityCare to be the employer of choice in Nottingham and Nottinghamshire. Umar's portfolio also leads on Communications & Marketing, which ensures that people both within and outside of CityCare are informed and involved in the work that we do.
Joining CityCare from Sheffield Hallam University where he previously lead the Directorate of Human Resources & Organisational Development, Umar also holds a wealth of experience in health and frontline services. This includes; the University Hospital of Derby and Burton NHS Foundation Trust, Derbyshire Fire & Rescue Services, Leicestershire County and Rutland NHS and the Home Office, where Umar was an advisor to the Home Secretary on national policing workforce and diversity issues. Umar has held also held positions on the Board as a Non-Executive Director Nottinghamshire Healthcare NHS Foundation Trust, the Association of Commonwealth Universities, and the Asian Fire Services Association and currently sits on the Board of Sheffield Theatres Trust in a voluntary capacity. He is also frequently called upon to present at the national and international levels as an expert speaker in matters of human resources, diversity and organisational development. Umar Lives in Edwalton and is married with three children.
Simon joined CityCare in 2021 to manage both the Finance and Corporate Services functions, including all aspects of information management and business development. He has extensive experience in health sector financial management, having joined the NHS in 2008 as part of the East Midlands SHA finance training scheme. He has since worked for Lincolnshire Community Health Services NHS Trust for seven years, and a further three years each at both Lincolnshire Partnership NHS Foundation Trust and NHS Bassetlaw Primary Care Trust. Simon is committed to improving outcomes for public service users, and he uses his leadership, skills and experience to enhance how his teams, and the organisation as a whole, deliver for our community.
Simon is a graduate of Nottingham Trent University and is a member of the Chartered Institute of Public Finance & Accountancy. Originally from Mansfield, Simon lives in North Muskham and has two young children. He enjoys football and supports Mansfield Town FC.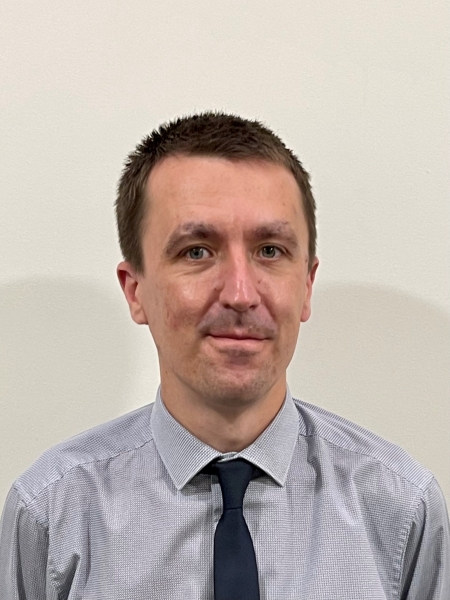 Anne is a graduate of Sheffield University and is a member of the Chartered Institute of Public Finance and Accountancy. She undertook her professional accountancy training at Trent Polytechnic in Nottingham. She has worked in the NHS for 40 years and has been a board level director for most of the past 28 years.
Anne's career has included working across different health systems in both provider and commissioning organisations at local and regional level.
She has held a wide range of positions including Director of Finance and Information, Director of Performance, System QIPP and Transformation Director, Director of Development, Programme Director, Transition Programme Director and Chief Executive. She was Deputy Chair at Tameside and Glossop Integrated Care NHS Foundation Trust where she was a Non Executive Director until December 2019 and she is currently a Non Executive Director at Sheffield Health and Social Care.
During this time she has acquired a depth and breadth of experience across many disciplines including finance, performance, commissioning, contracting, marketing, information and IT, modernisation, operations, HR, estates, corporate services, governance, turnaround, QIPP, strategic and business planning and partnership working.
Her particular strengths are in partnership working and developing and implementing major change programmes.
Anne is married with 2 grown up children and 2 grandchildren.
Lynn is a Registered Nurse, Midwife and Health Visitor. She undertook her Nurse training in Nottingham at the City Hospital and worked as a midwife in the Meadows area of Nottingham and as a Health Visitor in Strelley/Broxtowe before moving into Senior Management.
Through her career spanning nearly 40 years in the NHS, Lynn has worked across health systems in both provider and commissioning organisations at local, regional and national levels.
Lynn has held a wide range of positions in senior clinical roles latterly as Chief Nurse and Director of Quality at Southern Derbyshire Clinical Commissioning Group. She retired from that role at the end of 2016. Her particular strengths are in clinical leadership, quality assurance, governance, safeguarding and patient safety.
Anita was born in Nottingham and is a Chartered Fellow of the Chartered Institute of Personnel and Development. She has worked in the field of Human Resources and organisational transformation for over 30 years. Early in her career, she was the Head of HR for a large department at Nottingham City Council, before embarking on a national HR role with the children and family court advisory service (Cafcass).
In 2008, she set up her own HR Consultancy and has been privileged to work in a range of sectors, including Health and Social Care, Higher Education, Further Education, Social Housing, Local Government and the charitable sector.